A range of stays suitable for all!
Are you looking for a completely new way to discover Alsace, including its history, its heritage and its culture? Or to improve your creative skills during a visit to the region? Come along and try our innovative stays and discover Alsace in a whole new way!
Terre d'Est runs a network of 20 centres throughout Alsace. These organisations are bound by a Quality Charter with a focus on comfort, safety and organisation. They offer a wide variety of accommodation solutions suitable for everyone.
Discover our stays
Centre de vacances Le Vallon
Our accommodation centres
Centre de vacances Le Vallon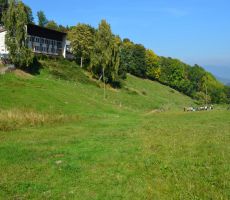 Accommodation map
Accommodation map
As a tourism co-operative, Terre d'Est proposes accommodation centres, outdoor centres and holiday centres, youth hostels, holiday villages and other accommodation solutions located throughout the whole of Alsace.
Discover our coaching and professional training services
Terre d'Est has a real adventure in store for you!
An adventure which involves improving the quality and skills of your organisation! Terre d'Est proposes a tailored service directly related to your projects and your requirements. Use the services of a recognised professional in the social and sustainable tourism field in Alsace who can help you save valuable time, improve your procedures and your performance. We propose a complete catalogue of supplementary training. Qualifying for educational leave, our training courses put you in the driving seat to take your career forward.
All our consulting offers
All our training offers