Let us introduce you to Sébastien, a History major and professional guide lecturer who is our new cooperator at AJA!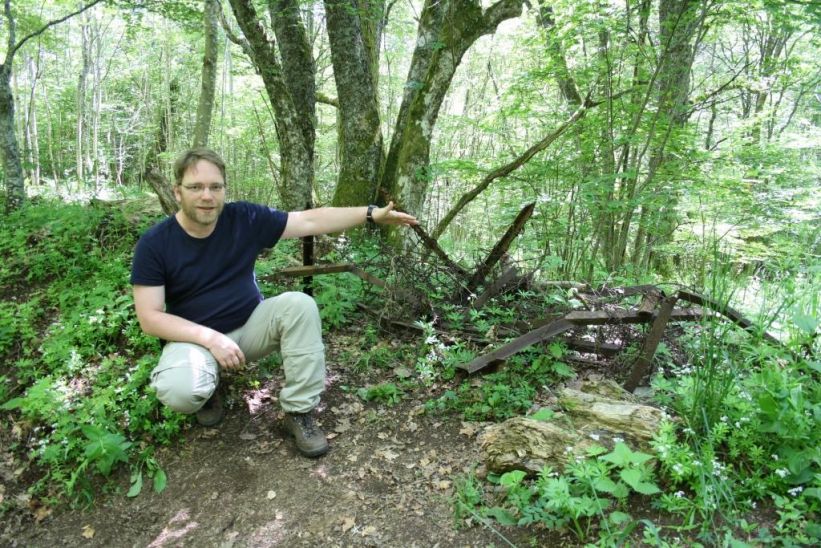 Please introduce yourself in a few words
I majored in History and I work as a guide lecturer. My specialties being fortifications, battlefields and remembrance sites, I am in charge of a course within the Guide Lecturer undergraduate degree programme at the University of Strasbourg.
What does transmitting the history of Alsace from another angle mean to you?
The history of Alsace plays a central role within European history. Bruised and battered by the bitter Franco-German conflicts from 1870 – 1945; the memories of past hardships are still deeply embedded into Alsatian identity.
This hardly encourages people to read into this history without its drama.
Voluntary guide since my teenage years and a professional for more than ten years now, I have learned from my extensive experience that, ironically, war sites can become places where we can share and exchange through guided tours.
I seek to blend historical and pedagogical neutrality into my visit scripts; therefore, my visits tend to help shed a light on different viewpoints from various protagonists from History.
Hence, I encourage visitors to look beyond clichés and preconceived notions through the understanding of processes underlying in historical events.
Why did you decide to join AJA as a cooperator?
I found that AJA adheres to my ideals and values: peace, acceptance and respect.
Thus it was natural to join AJA.
What are your favourite visits and why? 
I have always been fascinated by fortifications, whether they are ancient, medieval or modern. In Alsace, I particularly fancy the Fort de Mutzig and Ouvrage Schoenenbourg, a Maginot Line fortification. The former impresses me with its immense surface (no less than 254 hectares!) and its modern facilities. I fancy the latter because of the variety and the humour of the paintings that were left behind by the soldiers from 1939 - 1940, which have been replicated and displayed in an exhibition within the Ouvrage.
I also like to ally the love of nature and landscapes to the love of History. 
That said, I particularly fancy the visit to the battlefield of Woerth (August 6th, 1870), which offers a magnificent panoramic view of Northern Alsace, a yet relatively unknown region that harbours many treasures.
What are your projects for 2016?
This is the year of the Grand Est region: Alsace is now open to Lorraine and Champagne-Ardenne; it's time to look at the big picture! New visits, new offers…the possibilities are endless!